Integrated in the pastel tones of the Ile de Ré, Le Petit Bois is a vacation residence of 11 houses located in Sainte Marie - La Noue, one of the most traditional villages of the Ile de Ré.
Le Petit Bois welcomes residents throughout the year, has a large heated pool from April to October, and is located in a peaceful and green area near the shops and the sea.
The houses are rented from saturday to saturday with the exception of the weekends of Ascension, Pentecost, All Saints' Day and November 11.
We will reimburse you in the event of a new confinement.
Le Petit Bois has a game room, a library, a secure parking lot and a maintenance and support service
A reception, located at the entrance of the residence, is at your disposal to inform you.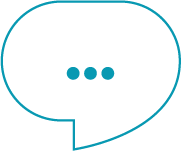 Superbe résidence, piscine parfaite et accueil chaleureux. A refaire.
Thank you for having us. We all enjoyed our holiday. The place is lovely and you both were very welcoming. We hope to return.
bonjour j ai passé un excellent séjour au petit bois. l accueil chaleureux, les équipements complets et propres m'ont ravie. j y retournerai avec plaisir.
Que dire ? Notre expérience à été parfaite ! Merci a Dany et Eric qui sont aux petits soins et à disposition des locataire. Location très propre et pratique. Le calme est le mot clé. Nous avons passés un excellent séjour, nous reviendrons avec plaisir. Merci à vous. Paul et Mélody
Que du Bonheur. Accueillant, accommodant, vraiment super ! Confort et piscine au top !
Accueil très sympathique !! Maisons pour 4 personnes, calme, piscine, possible de louer des vélos (et électriques). A 10 min du pont, 10 min de St Martin avec son marché quotidien, ses supermarchés, 5 min de la plage. C'est parfait !
Nous avons passé 10 jours au Petit Bois cette fin octobre. La résidence est très bien entretenue, aussi bien les extérieurs que les logements tout confort. Nous étions au calme. Et, cerise sur le gâteau, un accueil convivial et sympathique. Eric, toujours à l'écoute, n'a cessé de prendre de nos nouvelles pour savoir si nous passions de bonnes vacances. Une belle rencontre, …et une belle destination de vacances dans cette résidence au top ! Une seule envie… y revenir !
Notre séjour annuel est toujours au top grâce à l'accueil de Danny et Eric et bien sur grâce à cette résidence à taille humaine et où tout est bien : logement, piscine chauffée et j'en passe. En plus l'ambiance par les résidents et les gérants a complété le tableau. Nous allons renouveler en 2023.
Une résidence de haut niveau de prestations. Tout est parfait. Les équipements sont d'une rare qualité. Éric et Danny très à l'écoute et et d'une gentillesse remarquable.
Il est où l'bonheur il est où ? Dès notre arrivée nous l'avons trouvé. Il nous attendait au nord de l'île de Ré. Il est où l'bonheur ? Il est là. Dans cette résidence il nous tend les bras. Un accueil intense on n'en revenait pas. Confort, piscine, palmiers tout était là. Les gens, le gérant étaient tous sympas. Trois semaines passées là, on ne voulait plus rentrer. On sait maintenant que le paradis peut exister. Il est où l'bonheur ? il est là. Sans aucun doute on y reviendra Car l'bonheur, c'est au « Petit Bois ». Alors, parlez-en autour de vous. C'est facile à trouver c'est à Lanoue.
Nous avons passé 1 semaine superbe. Des voisins sympathiques. Les propriétaires sont au top et d'une gentillesse. Grosses bises à Éric et Dany. A très bientôt.
Camping vraiment super agréable au calme au bord d'un petit lac. Terrasse en bois au soleil toute la journée. Avec petit bar pour boire un petit coup après une baignade dans la piscine couverte à partager en famille ou entre amis. Bref excellent séjour. Je vous le conseil à tous et à toutes.
Excellent accueil. Logement confortable et agréable. Bien situé entre Ste Marie et La Noue. Tout est à proximité.
Résidence très agréable, conforme au descriptif et aux photos, idéalement située. Danny et Éric sont très accueillants. La salle de jeux et la piscine sont très agréables.
Two nights that simply give a huge desire to come back longer in the summer. A big thank you to the management for their complaisance and their sense of welcome. The accommodations are spacious, clean, perfect for seasonal stays.
A resort that deserves the detour: warm welcome, pleasant accommodation, location near shops and beaches, quiet residence with a heated pool. We had a pleasant stay and the kindness of Dany encourages you to renew your experience.
Pleasant and flowery residence. The 11 houses are scattered around a nice heated pool. Mine was impeccable and super practical, not to mention the very warm welcome of the owners. Located on the wild coast of the Ile de Ré, the charm works whether you're biking or walking. There is even a mini-market and a pharmacy close by. I recommend without hesitation.
We stayed for the first time in Sainte Marie de Ré in the residence le Petit Bois. This residence is family, very pleasant and very well located to visit the Ile de Ré. Daniel and Eric are really welcoming, helpful, kind and available. We thank them for allowing us to have such a good stay. They give very good advices to visit, eat and have fun on the Ile de Ré. Thank you Véronique and Isabelle and the boys! Translated with www.DeepL.com/Translator (free version)
It has been five years in a row that we stay with the same pleasure in one of the small houses of the Petit Bois residence. We are always so well received by very nice hosts. The place is charming, conducive to rest. The houses, very well arranged and equipped with an irreproachable cleanliness. Ideal place to visit this wonderful island. To note the large and heated swimming pool, a real plus! We will return next year.